Exel takes great pride in awarding its 'Reseller of the Year' award for 2017 to Profitsflow, and the team behind this successful business, headed up by Tadhg Henderson, Managing Director.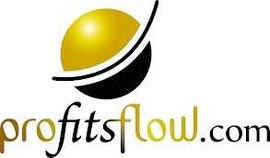 Profitsflow has been a valued partner of Exel for 6 years, and during that time has provided a high level of expertise and service in their target market of Ireland. Although 2017 did see an expansion of that market to include the USA.
2017 has been a particularly good year for the privately owned Profitsflow. Their best year in terms of revenue and profitability has allowed for the opening of a second office in Wexford, and allowed Tadhg to lay down plans for a more ambitious growth plan for 2018.
2018 looks to be an exciting year for Profitsflow, Exel and the manufacturing industry in general. We look forward to seeing the efforts and results Tadhg and his team will achieve with a view to winning this award again in 2018!
Jonathan Orme, Sales Operations & Marketing Manager at Exel (right), congratulates Tadhg Henderson, Managing Director at Profitsflow, on his company's achievement.