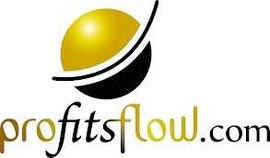 Exel takes great pleasure in presenting its 'Reseller of the Year' award for 2018 to Profitsflow, and the team behind this successful business, headed up by Tadhg Henderson, Managing Director.
Profitsflow has been a valued partner of Exel for 7 years, and during that time has provided a high level of expertise and service in their target market of Ireland.
In 2017 Tadhg set his sights on a more ambitious growth plan for 2018, and it seems Tadhg's optimism was warranted, in 2018 Profitsflow engaged in several large projects within its existing client base, moved to a larger premise, expanded its staff numbers and its first US client went live:
Times Square Lighting – In 1934, Times Square Lighting opened its doors in the heart of New York City. Manufacturing theatrical lighting and accessories, this family-owned business quickly became known for their reliable, high quality products, and incomparable customer service.
"Profitsflow feels more like a partner than a vendor, they are very responsive to support tickets and the time difference between NY and Ireland hardy seems to be an issue." Rob Riccardelli Jr, Vice President Accounting, Times Square Lighting
2019 looks to be an exciting year for Profitsflow and Exel. We look forward to seeing the efforts and results Tadhg and his team will achieve with a view to winning this award again in 2019!
Jonathan Orme, Sales Operations & Marketing Manager at Exel (right), congratulates Tadhg Henderson, Managing Director at Profitsflow, on his company's achievement.