Exel run free half-day events to provide prospective clients with more information about our ERP and Field Service Management products and services.
What you can expect to see
The free half-day sessions for up to 20 delegates will include an overview demonstration of Exel's solutions, and will conclude with a buffet lunch. There will be opportunity for an open forum to view particular areas of interest and discuss audience requirements in the following areas:

EFACS E/8 – ERP software for manufacturers: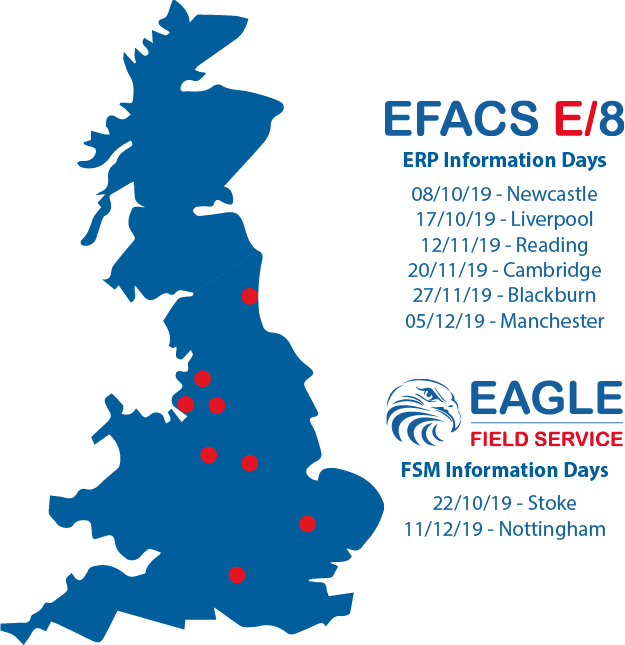 • ERP
• Manufacturing & Supply Chain
• Sales & Purchasing
• Finance
• CRM & Sales Force Automation
• Field Service
• Touchscreen Applications & Barcoding
• Shop Floor Data Collection
• Document Management
• Customisation Tools
• Workflow
• Business Intelligence & Reporting

Eagle Field Service – Field Service Management software for service companies:
• Scheduling of Jobs
• Integrated Workflow
• Case/Call Logging
• Contact Management
• Remote Worker Access
• Customisation Toolkits
• Management Reporting
• Stock Management
• Document Tracking
• Service CRM
Who should attend?
If your current business system does not meet your company's growing requirements or you are looking to improve productivity, increase efficiency and optimise operations please join us to see how Exel can help. You can request your places – here