January 2021 saw the results for the annual Make UK Manufacturing Awards for 2020. Exel's customers feature quite heavily.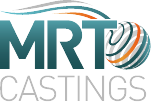 MRT Castings – a customer of Exel and user of EFACS E/8 for the last 18 years – took home the Manufacturing Matters Award (An award developed to recognise a company and/or collaboration that demonstrates exceptional adaptability and resilience to impact their business and improve lives and society.)
MRT won this award in recognition of their massive effort to increase production of Ventilator components during the Covid pandemic in 2020.

Gripple – a customer of Exel and user of EFACS E/8 for the last quarter of a century – took home a host of awards:
Business Growth and Strategy (This award has been developed to recognise the most dynamic business growth based on an actively managed and consistently delivered growth strategy. This could include business expansion, product diversification or the implementation of a new international trade strategy.)
Developing Future Talent (This award has been developed to recognise those that have done the most to build skills, develop talent and promote diversity amongst their employees. This could also include promoting engineering and manufacturing careers through activities within the community.)
As well as the coveted – Manufacturer of the Year Award – Gripple was judged to have blazed a trail within the manufacturing sector, for leading by example and developing progressive best practice for others in the industry. And for showing exceptional initiative, boldness and dynamism, as well as exemplary management practices.