Exel continue to support the IT Showcase brand and its business model – providing a place where prospective purchasers can meet potential suppliers can only be a good thing – sure, they get to meet our competition, but when you have a unique offering, such as a fully integrated UK authored ERP system which is a single, enterprise-wide solution that can meet the needs of multiple industries, be it for Manufacturing, Service or both, then you don't need to be overly worried by the competition.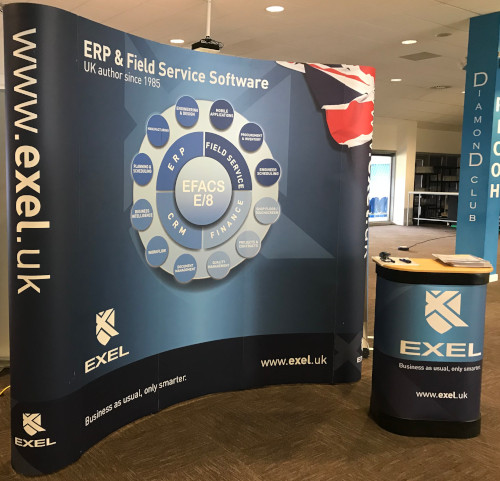 Exel has been a partner of the IT Showcase brand for over 15 years, taking the opportunity to showcase our solution up and down the country – we of course run our own events across the UK, called 'Information Days', but we still benefit from the fact that, at the early stages of a project, prospective clients like to be amongst a throng of vendors so they can quickly work towards creating a shortlist.
Selecting a business system can be a daunting task, the support and advice provided by our partners in the marketplace is of benefit to us, but invaluable to prospective clients – all of which helps to improve the UK manufacturing and service industries.
For a list of the upcoming IT Showcase events, as well as a list of our free ERP Information Days, please click here
Alternatively, view the IT Showcase website here