We are delighted to announce that Profitsflow, Exel's partner and reseller in Ireland, has scooped the coveted Best Vendor Demonstration award at the ERP HeadtoHead event in Dublin on October 19th, 2016. Fighting off stiff competition from global brand names such as Microsoft, SAP, Sage, Epicor, Infor, Oracle, QAD, IFS and Netsuite is not to be taken lightly!
Based on scorecards completed by attendees at their EFACS E/8 Production Planning presentation, this is recognition of the quality of the team at Profitsflow and proves that the ongoing partnership with Exel Computer Systems and the EFACS and Eagle products continues to be a winning strategy for both parties.
This award follows on from the recent announcement highlighting Profitsflow as Exel's partner of the year 2016, at the EFACS User Group meeting in Whittlebury (right beside the Sliverstone Grand Prix Circuit) on October 11th. That event saw the launch of the latest release of EFACS – version 8.6. "At Profitsflow, we believe that the role of a software partner is to work closely with our customers in ensuring their project success. The implementation of your ERP software project is as much an investment for us as it is for you." Tadhg Henderson, Managing Director, Profitsflow.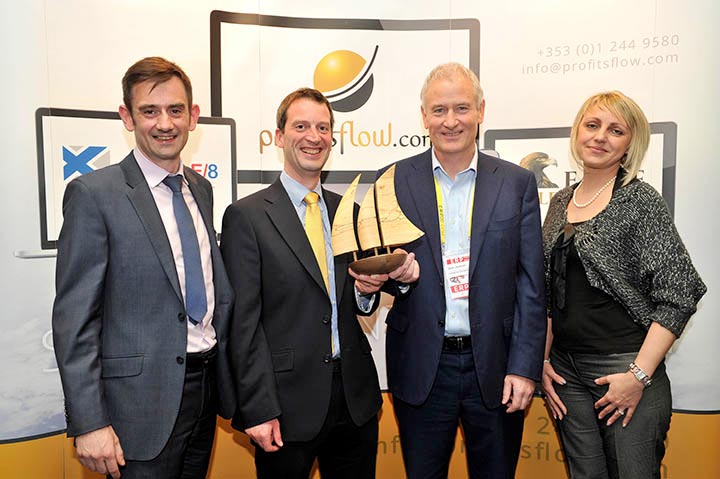 From left: Carl Cridland – Exel, Tadhg Henderson – Profitsflow, Sean Jackson – Lumenia, Natalija Tiron – Profitsflow.