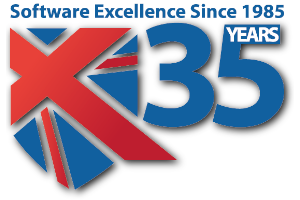 Exel Computer Systems plc has announced a landmark achievement of 35 years' success in delivering business software solutions for the manufacturing and service sectors.
The UK-based author and developer of the EFACS E/8 'Enterprise Resource Planning' (ERP) system and the Eagle Field Service 'Field Service Management' (FSM) system continues to draw on its experience and expertise to meet the demands of the market.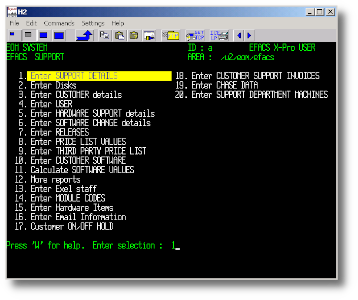 In 1985 Dr John Ellis, Exel's founder, established Exel Computer Systems plc having recognised a distinct market need for capacity planning systems whilst working on research projects at PERA. This led to the development of the first version of EFACS, a UNIX and Informix based software solution for capacity planning and manufacturing.
Since the company's inception in Nottingham, the team at Exel has been continuously developing, improving and expanding the EFACS solution, and in many ways, they have helped to deliver some of the advancements made within the manufacturing and service industries.
Over the past 35 years, EFACS has grown from a capacity planning and production solution into a fully comprehensive business solution, incorporating full ERP, financials, CRM, field service, document management, business intelligence, workflow, and mobile applications.
In a time when the trend has seen declining average lifespans for businesses – from 10.7 years in 2000 to just 8.5 years in 2019 – the fact that Exel is still going strong, is still privately owned and still committed to improving British manufacturing and service, is down to strong management and sustainable growth expectations.
Also contributing to the continued success of the business is that Exel hire knowledgeable staff that are passionate about their areas of expertise; combine that with the fact Exel are excellent at retaining staff – with 13 having been with the company for over 25 years, 24 over 20 years and 40 over a decade; such a rare thing today – the wealth of knowledge this experienced team brings ensures clients and prospective clients can be confident we can partner with them now and into the future.
Exel would like to thank all their customers, suppliers, partners and employees for their continued support. Here's to the next 35 years.
"We are proud of our 35 year history providing software and support services to companies in the UK and around the world. Exel's objective is to continue to provide a market leading solution from our base in the UK."
Rue Dilhe, Managing Director, Exel Computer Systems plc