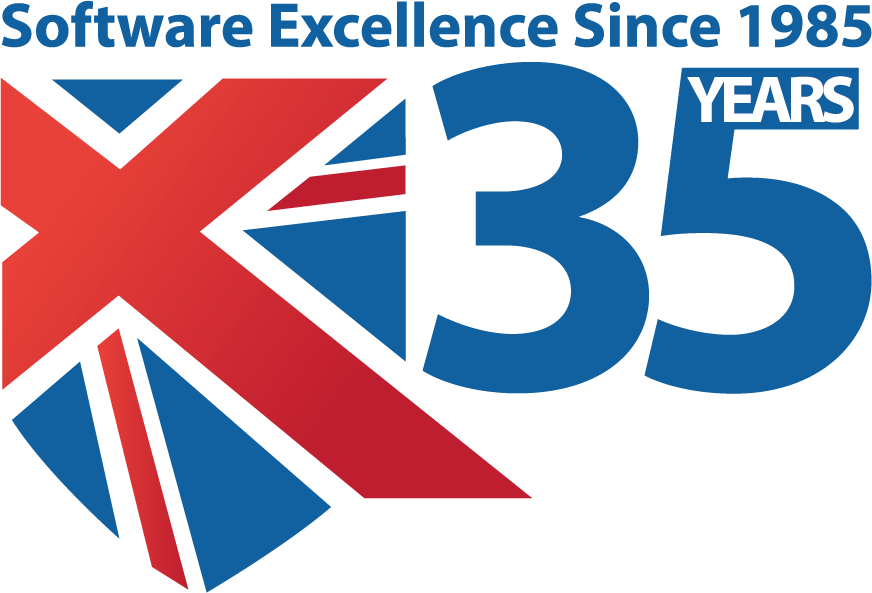 As Exel is currently celebrating its 35th year in business, we contemplate one of the main reasons behind the success of the business – Exel's relationship with its customers. The mantra has always been that 'Customer retention is more important than customer acquisition'. Exel would consider its 35 year success as proof of that mantra.
Of course, changing business systems is never a decision taken lightly, hence why the average lifecycle for a company's business system is between 5-10 years.
In an ideal world, most companies would prefer to have the right system implemented at the time of purchase, and for that system to be able to adapt and grow inline with the business itself, negating the need to go back to market to find an alternative – exactly what Exel is able to achieve.
Exel has always preferred to see our relationship with our customers as a partnership; and with many of our customers having been with us for over 20 years – with some closer to 30! – this approach seems to be working.
In our client's words:

Gordon Ellis & Co – a customer since 1996
"There was the additional benefit of having a long and proven working relationship with Exel as a supplier. We knew how their development teams, implementation teams and support teams worked and unlike system resellers, we knew they completely understood their system. They also understood how our business works and already had all our data tables mapped which gave us the maximum confidence in ensuring the upgrade was a success."
Click here to read the case study in full.
Komfort Partitioning Ltd – a customer since 1996
"We've got a standard, 'out of the box' EFACS E/8 system – but we've also got one that has been tailored and extended to uniquely fit our business. From an IT Manager's point of view, that's a very powerful combination." Click here to read the case study in full.

HV Wooding Ltd – a customer since 1994


"Everything we need is now in EFACS E/8 and we can get at that information as and when we need to. Not only can we mould EFACS E/8 around our current ideal processes, we can adapt these as the company continues to grow. We have already achieved our return on investment and we know EFACS E/8 has much more to give." Click here to read the case study in full.

Gripple Ltd – a customer since 1994


"The more we thought about it, the more we realised that upgrading our existing system, and remaining with Exel as our ERP provider, was a lower-risk option. We knew the people, we knew the product, and we felt that the overall risk to the business was significantly lower. We'd be dealing directly with the people who had developed the system, and not working through intermediaries. Plus, the data migration would be straightforward, and our people already knew the system well. In terms of risk avoidance, it was by far the better option." Click here to read the case study in full.


Mettis Aerospace Ltd – a customer since 1992
"What differentiates business systems is the ability to flex that system to your requirements, and that is a particular strength of the EFACS E/8 system. We have a really good long-standing relationship with Exel. The feature set of EFACS E/8 fitted with our objectives and the implementation cost was favourable." Click here to read the case study in full.

Also contributing to the continued success of the business is that Exel hire knowledgeable staff that are passionate about their areas of expertise; combine that with the fact Exel are excellent at retaining staff – with 13 having been with the company for over 25 years, 24 over 20 years and 40 over a decade; such a rare thing today – the wealth of knowledge this experienced team brings ensures clients and prospective clients can be confident we can partner with them now and into the future.
Exel would like to thank all their customers, suppliers, partners and employees for their continued support. Here's to the next 35 years.
"We are proud of our 35 year history providing software and support services to companies in the UK and around the world. Exel's objective is to continue to provide a market leading solution from our base in the UK."
Rue Dilhe, Managing Director, Exel Computer Systems plc