If the recent situation with Coronavirus teaches us anything, it will be that companies have to be able to adapt to a rapidly changing world. With the economy and government advice changing frequently, it is vital to be able to adapt and evolve.
A changing world isn't something new, it is just that the rate of change in recent times is massively accelerated.
Whatever the future holds, those companies that can adapt the quickest will be the ones that thrive. Companies have always had to adapt to changing markets and technologies; companies today are a long way away from what they were in the 60's – in just the last decade it's not unrealistic to assume most companies have had to adapt their protocols and procedures at least once, maybe even a few times.
This, of course, raises the question as to how companies go about affecting change? At the heart of any modern business is its information management system, the ERP system. It is through the ERP system that policies and procedures are created and managed – in order to effectively implement an ERP system you literally have to map out how the business will operate and how departments communicate and collaborate – adapting the business means adapting the ERP system at the heart of that business.
It is, therefore, an important consideration when selecting an ERP system to make sure it can be adapted in the future, without having to go through a major upheaval, such as a re-implementation. It is also worth considering whether any adaptations made may jeopardise future upgrades – as deviating from the core of the original implementation has been known to affect future upgrade paths.
This is where Exel's EFACS E/8 differs from others in the marketplace – and part of the reason for our long partnerships with our clients – Exel's Advanced Customisation Toolkit.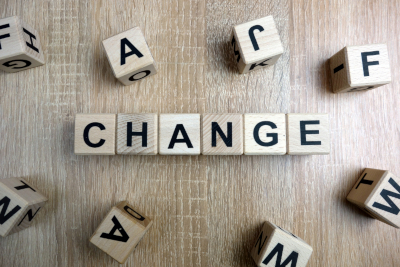 The EFACS E/8 Advanced Customisation Toolkit is a module that provides our clients with the ability to customise the functionality of standard software to meet a user's specific requirements. The technology behind this functionality ensures that future upgrades are not compromised.
Customisations exist on an additional layer which extends the core functionality of EFACS without the need to alter standard software. Customisations can range from the introduction of simple validation on fields to new panels and scrolling data sets for data entry and data display.
Customisations are built upon the standard EFACS framework, providing customised functionality which behaves seamlessly with standard functionality. An Integrated Development Environment called ADAPT is provided, instantly accessible from all applications to simplify and manage the customisation process.
Companies have to accept that how they operate today will likely be vastly different to how they operate in the future. In order to future-proof their investment in an ERP system it is vital to select one that not only allows those adaptations to be made, but actually facilitates the changes that are required at a business level if the business is to prosper.
A prime example of changes to a company structure necessitating adaption and customisation is Exel's client, Komfort Partitioning – Komfort was originally part of the nine-company Laidlaw Interiors Group before the group went into administration; Komfort, however, was sold to a private equity group. Following that Komfort exploited EFACS E/8's extensive customisation toolkit, analytics and development extensions to build a fresh new ERP system customised for Komfort's specific requirements. Click here to read the full story.
Many of our clients find the flexibility of our solutions to be of great benefit:
Gripple
"We were a growing business, with overseas operations, and were looking for greater functionality

than was provided by the old version of EFACS that we were using. Ease of customisation, improved workflow, greater ease of working with a multi-company structure while retaining a single master database, touchscreen interfaces in the factory, better capacity planning, Business Intelligence dashboards—newer software would make all of this possible." Click here to read the full story.
To find out more about Exel's Advanced Customisation Toolkit and all the benefits it can bring to your organisation, click here.