'Big Data' is all well and good – the more information you have, the better your understanding of your business – and modern business systems are certainly good at generating and collecting a lot of data; be that machine usage, KPIs, Bills of Materials, reports, orders, purchases, contact history, etc.
When it comes to managing the backup, storage and security of that data, there are some laborious tasks that need to be completed on a daily, weekly, monthly and yearly basis. Historically, data backups are made at the end of each workday, these are saved to tape drives, each day, or every few days these drives are taken to a fireproof safe – usually off-site – for safekeeping.
That scenario has been played out across all IT departments for decades now, and it not only effects the productivity of the IT department, it also allows the opportunity for mistakes to happen.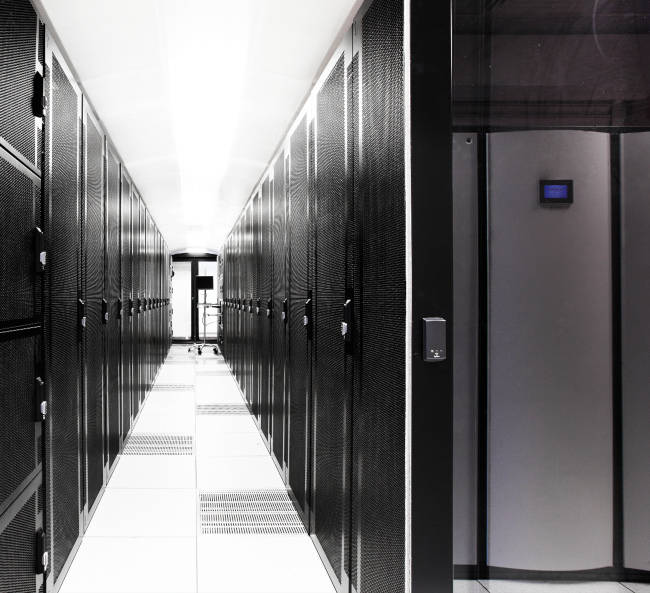 Exel customers with a cloud deployment via our cloud hosting partner, iomart, don't need to worry about backing up their EFACS/Eagle system, as this is managed for them as part of the hosted deployment. To learn more about Exel's relationship with iomart, click here.
For those Exel customers with an on-premises system, you can now enjoy the peace of mind currently only available to our hosted customers. iomart's Backup as a Service (BaaS) option provides Exel's on-premises installed clients secure, accessible backups to the cloud. The benefits of taking the BaaS option makes the decision a relatively easy one.
The cost of the service will no doubt be less than that spent on man hours alone, should this be conducted by your IT department. The security of iomart's datacentres will be extremely hard to match, and their continuous improvement philosophy means they will always be as secure as they can be.
The backups will be fully automated according to a pre-devised plan. Access to a portal will be provided allowing you to review backups, and then, retrieve files for performing a restoration.
To find out more about Backup as a Service, all the benefits it can bring to your organisation and example costs, click here.