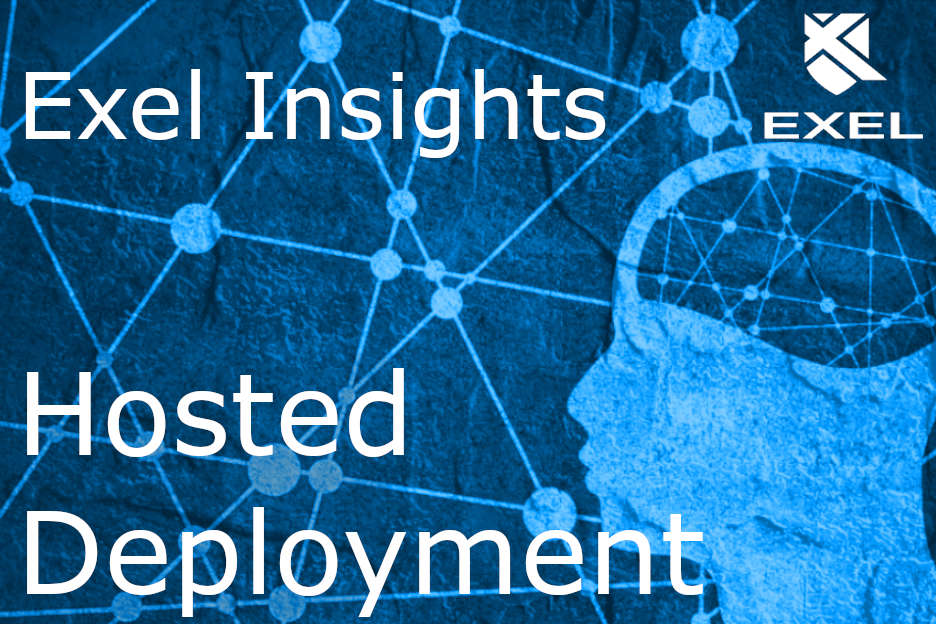 To host or not to host? Should you be considering the deployment of a new ERP system, once the easy decision has been made – that of choosing EFACS E/8 and partnering with Exel – you are left with the choice of either deploying your chosen solution on your premises or choosing to deploy via a well-established hosting provider.
It is understandable that companies were tentative in the past about hosting, but thanks to the early adopters and their resultant positive experiences, it is now difficult to find a company that wouldn't at least consider hosted as an option – as evidenced by the exponential uptake in hosted deployments versus on-premises over the last couple of years.
A simple analogy for the benefits of the hosted model – If you were to host a dinner party, you'd have to clear space for the guests, make sure there's adequate seating and cutlery, purchase all the food and drink, prepare the food. When the evening's over you have to tidy up and do the washing up. Wouldn't it be much more relaxing and enjoyable to let someone else host the dinner party?
It's the same with an on-premises solution, you'll need a server room and all the requisite software & hardware, this will all need to be configured and maintained – the responsibility for ensuring the performance, and security of your ERP infrastructure rests with you. And whilst many companies do still choose the on-premises route for numerous valid reasons, there are an increasing number of companies choosing to go down the hosted path.
As you are no doubt well aware, with the hosted model, you entrust responsibility to a third-party hosting provider. It is understandable that some companies could be reluctant to hand over something so mission critical to a third-party. It is, however, existential for that third-party to ensure they provide the highest levels of service and security to their clients. They will always be at the top of their game when it comes to security patches, software updates and hardware redundancies, in order to ensure they meet, or in most cases, exceed the level of service for which they have been contracted.
So, who should make the change? In reality, there shouldn't be anything stopping every company with access to a reliable, high speed internet connection from adopting the hosted model. You are able to improve cash flow by reducing capital expenditure – this can now be realised as a predictable and clearly defined operating expenditure. The greatest peace of mind comes from the fact that you can forget about back-ups, patches, temperature regulation, floods, fires, etc.
Prescient as ever, Exel were one of the first ERP authors to redevelop their solution as a platform independent, browser-based ERP system, this means we have over a decade's experience writing and supporting web-enabled software. This has provided many benefits to both our on-premises installed clients as well as our hosted/cloud clients.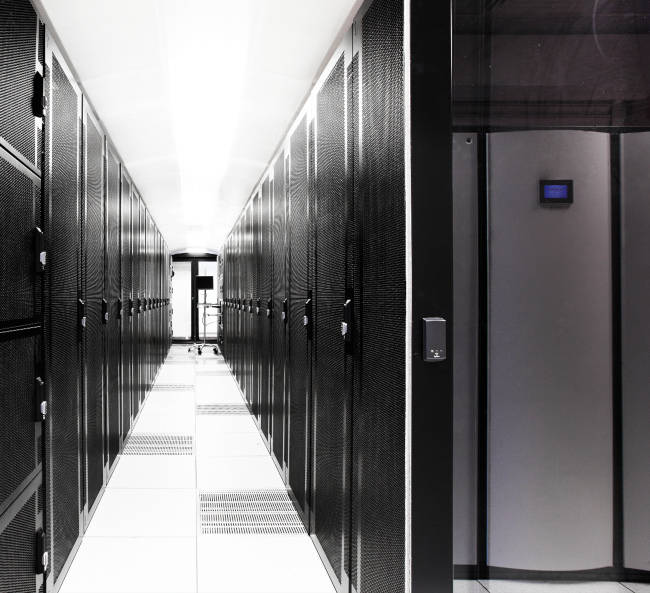 Exel's preferred hosting partner? Exel's partner, iomart, is a leading information technology and cloud computing company that was founded in 1998. Today, iomart Group has eleven UK and eighteen international data centre locations providing the perfect disaster recovery/off site solution, all connected by their own lightning fast and un-contended fibre backbone. iomart are fully ISO9001, ISO20000 and ISO27001 certified and hold professional accreditations with key partners Microsoft, VMware, Dell, EMC and Asigra.
Contact Exel today to talk to us further about the advantages of EFACS E/8 or Eagle Field Service on a hosted platform – Contact us here