Exel are excited to announce our acceptance as a member of the 'Made in Britain' organisation for 2020.
The Made in Britain organisation brings together the British manufacturing community, united with the use of the registered collective mark to ensure you know that what you are buying has been produced in Britain. The organisation allows for collaboration and communication within the industry to try to push British manufacturing to the fore – Something Exel are proud to have been involved in over the last 35 years.
As a company, Exel has had a keen interest in becoming a member in order for us to liaise closer with an industry that is very close to our heart. As of 2020, Made in Britain has slightly altered its membership criteria to allow producers of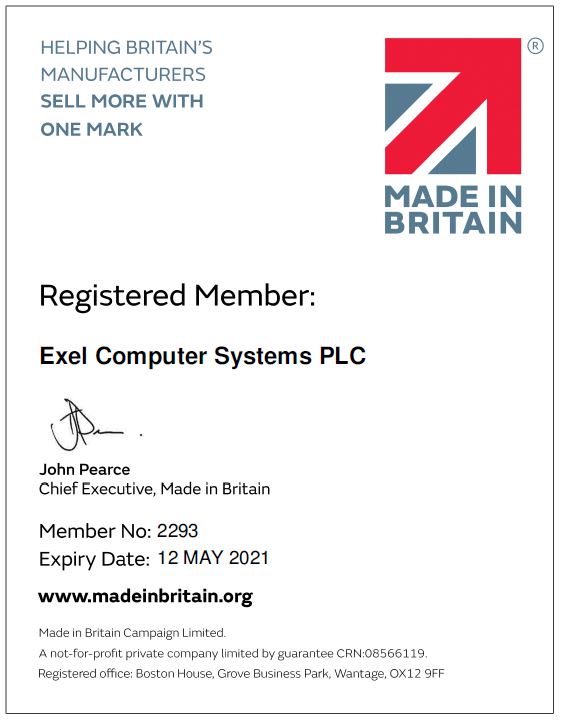 software the chance to become members; so long, of course, that you are able to prove the development work is actually done in Britain.
This is not an issue for Exel, as our comprehensive business solutions for manufacturing and field service management are fully developed, from scratch, at our site based in Nottingham. With our complement of 40 software developers, 20 implementation staff and a 15 strong support team our clients are confident we can provide all they need, and all from Great Britain.
To find out more about our 35 year history, click here.
To discover more regarding investment in the development of our solutions, click here.
To find out more about Made in Britain, click here.