The prospect of energy costs increasing ever further and supply chains becoming more difficult to manage brings to the fore the fact that, more than ever, a manufacturer's business management solution needs to be all encompassing, well implemented and continuously developed to ensure businesses can, not only remain competitive, but also offer their clients value in the trying times ahead.
The ability to automate and speed up many processes within a manufacturing business has long been a key feature of ERP and a company's justification for the expenditure on ERP has always been the perceived ROI (Return on Investment) via the savings achieved through the efficiency gains of automation and rapid, accurate processes.
Let's take supply chain management as an example – most manufacturing companies will have a number of distinct product lines, each reliant on a variety of suppliers and usually multiple supplier options for any given component/raw material to ensure you are able to get the best price, availability or quality.
In order to manage the supply chain, it's imperative to have all the information to hand on each supplier: their previous and current costs, an understanding of the quality of what they supply, the lead time for supply, their consistency of keeping to their promised lead time, etc.
For a company of a reasonable size to manage that manually is incredibly time consuming and difficult to manage effectively, for a medium to large size organisation it's close to impossible.
A comprehensive, well implemented ERP solution can automate the management of your supply chain, with the purchasing system automatically placing both standard orders as well as multivendor schedules and workflows ensuring purchase approvals are close to effortless.
Accurate supply chain management allows greater confidence in the ability to deliver on your client's expectation and efficient stock management means you can reduce tying up capital with excess stock and the additional cost of the warehousing/management of that stock.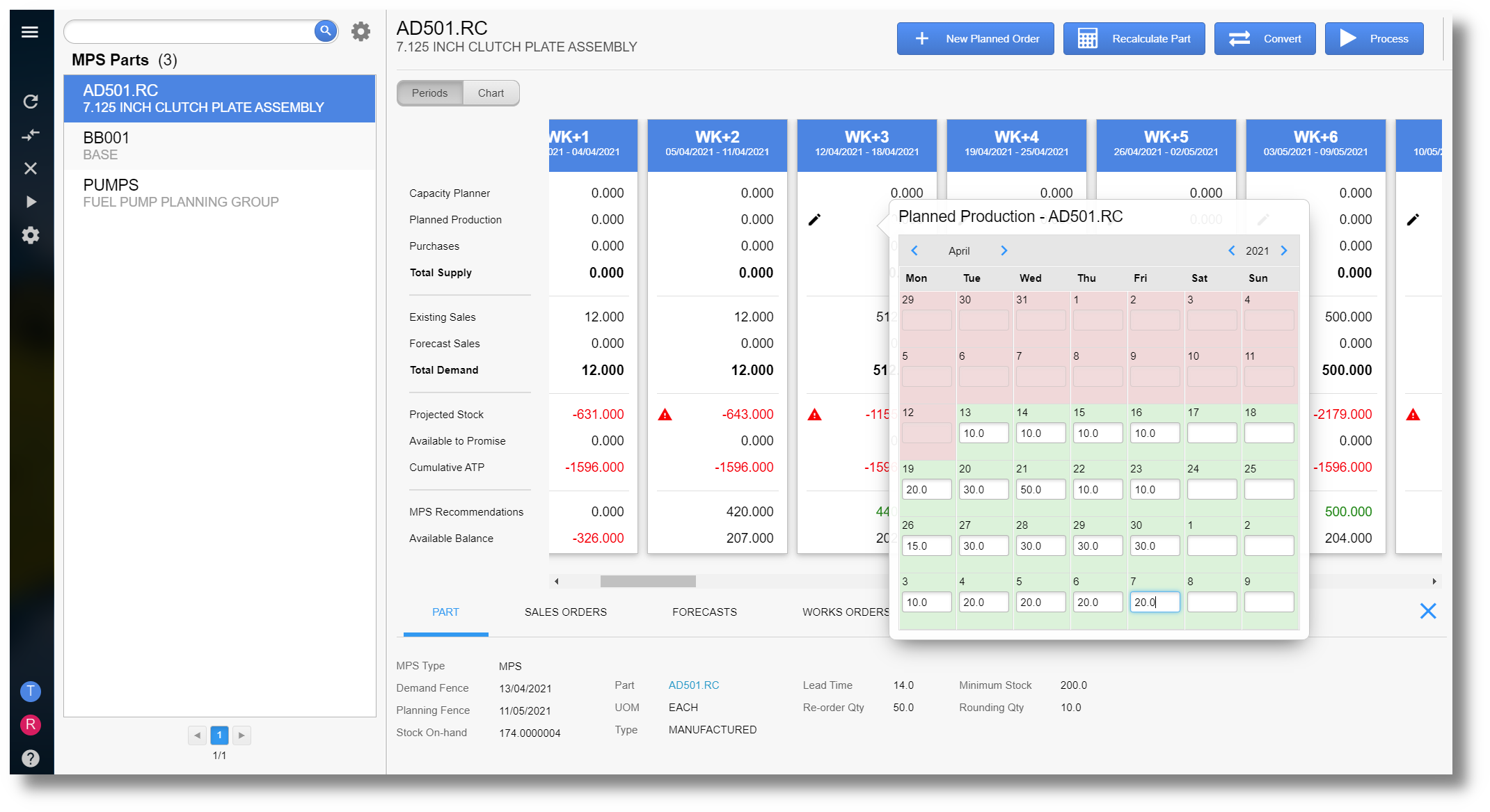 This then leads to production scheduling playing its part, whether that be MPS (Master Production Scheduling), or MRP (Materials Requirements Planning) – efficient and accurate control of your production plan can only come about through effective supply chain management.
All of these elements ensure the most cost-effective decisions are made for your business whilst meeting or exceeding your clients' expectations. ERP ensures materials are available for production whilst maintaining the lowest achievable material and product levels in stock, plans your manufacturing, purchasing and delivery schedules, allowing you to provide accurate 'available to promise' information to your clients.
Exel's client Wye Cylinder Engineering were initially sceptical of the effectiveness of ERP automated capacity scheduling.
"We now have a fully up-to-date comprehensive system which is easy for all employees to use and its capabilities have saved us both time and money."
To read the Wye Cylinder Engineering case study – Click Here