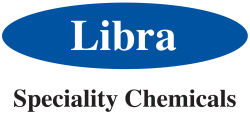 Based in Manchester, Libra Speciality Chemicals are a leading UK Chemical Manufacturer and global distributor of surfactants and speciality industrial chemicals. Their products are supplied into various markets, such as Household & Institutional Cleaning, Personal Care and various Industrial sectors, which include Oil Field, Agriculture, Lubricants, Metal Working and Coatings.
Over the last 8 months Libra has implemented the EFACS E/8 ERP solution from Exel Computer Systems plc. The EFACS solution has been implemented via the hosted model to efficiently manage Libra's inventory, production resources and information via the cloud.
How has EFACS benefited Libra so far?
1. The MRP uses automated technology which reduces the need for human intervention.
2. Information within the system is accessible in real-time, meaning all departments can be confident in the information they can see and use.
3. The software is easy to navigate. This improves employee time management, enabling them to be more productive and provide a quicker service.
4. All information and documents are now transferred to distributors, customers and departments without using any paper, helping to be more environmentally friendly whilst saving costs on paper and printing.
5. Libra's resources are allocated and managed on the system; any product changes, supply of goods or queries are aligned across multiple departments to improve the movement and supply of goods.
6. Employees at Libra can collaborate electronically with suppliers, partners and customers.
Why implementing a new ERP system could be the right business strategy for you:
Implementing an ERP system for your business means that more processes can be automated and a higher level of accuracy can be achieved.
A major advantage of ERP systems is the amount of data they provide you with. Real-time data and reporting means that you constantly have all relevant company information at your fingertips.
Modern ERP enables 'Agile Manufacturing', which allows companies to react to market changes and customer needs whilst still controlling costs.
With Exel, your ERP software can be run as a hosted solution. This means that you don't need to worry about hardware/bandwidth scalability, security, disaster recovery or maintenance. You can concentrate on running a successful, competitive business, reaping all the benefits of ERP software without having to worry about your server and database infrastructure.