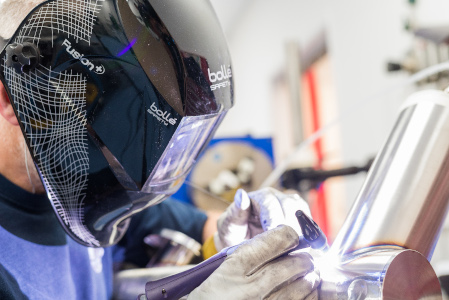 By mid-2016, it had become clear that Orbital Fabrications had outgrown its internal systems, explains the company's Business Development Manager, Graham Scrivener.
"We had a basic CRM system, a Sage accounting system – and lots of spreadsheets and paper-based systems," he recalls. "We were spending hours in internal meetings, passing spreadsheets around the table. We realised that if we wanted to continue to grow as we had been doing, then we would need to invest in something better."
The problem? Orbital Fabrications is not a large business. Family-owned, it had at that point just 45 employees, with sales revenues of just under £6 million. What was required, the company soon realised, was an affordable system that offered the capabilities that it needed, without imposing a significant implementation and administration burden on the business.
"As we began our search, it was something of a shock to discover the number of providers in the marketplace – and the cost, and complexity, of the systems that were on offer," says Graham. "We wanted to do the job properly, and soon realised that it was going to take a long time to investigate every option."
In fact, he relates, it was to be over a year before a shortlist of three providers emerged, one of which was Exel Computer Systems, with its EFACS E/8 ERP system. Beginning in September 2017, detailed discussions began with each provider, with demonstrations arranged so that Orbital's management could see each system in operation.
"All the systems were very similar in terms of pricing and support contracts and so on," says Graham. "But there was one clear winner – Exel Computer Systems, with EFACS E/8.And so, in August 2018, we signed the contract."
Any ERP system on the market will have been designed so as to be able to fit the needs of a wide range of businesses, explains David Williams, Orbital's Technical Administrator. And inevitably, he adds, the match between the systems on offer and Orbital's own requirements wasn't perfect.
What made EFACS E/8 stand out, he says, was the depth and breadth of its extensive customisation toolkit – a toolkit that Orbital could deploy itself, during implementation, without further recourse to the vendor.
"With EFACS E/8, we saw that we could get exactly what we wanted, without compromise – and without additional cost," he sums up. "That was a hugely powerful argument in Exel's favour, and one that won the day in terms of the eventual decision. We wouldn't have to compromise, and we could do the majority of the work ourselves."
Click here to read the case study in full to see the benefits achieved.